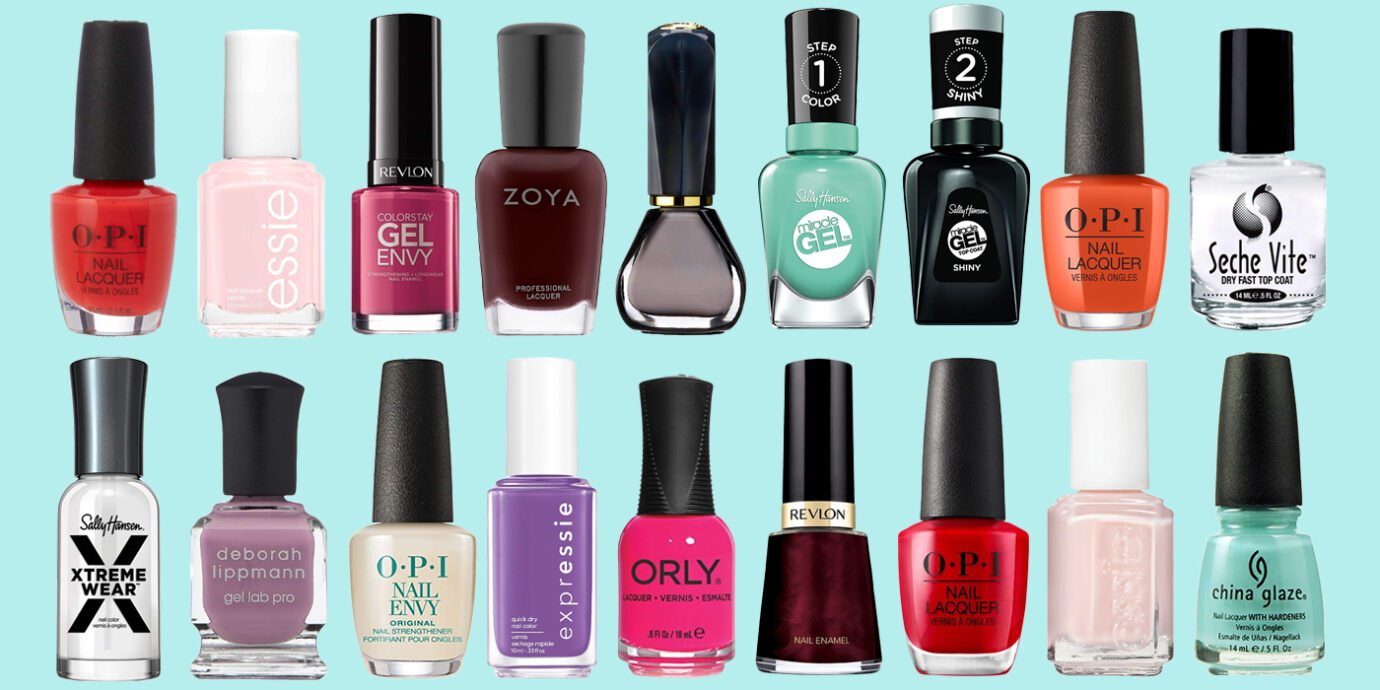 Happy National Nail Polish Day!
In 2017, Essie initiated June 1st as National Nail Polish Day to give women across the nation a day to appreciate, celebrate, and show off all their nail colors! To commemorate National Nail Polish Day, here's a little history of nail polish...
Around 3200 B.C.E., the history of nail polish began in ancient Babylonia. Males allegedly utilized kohl, an ancient cosmetic made of lead sulfide and other substances, as nail paint, according to sources. Because it is black, the upper class wore it to distinguish themselves from the lower class, who wore green. According to sources, nail polish was first used in China about 3000 B.C.E. According to the history of nail polish, it was once used to distinguish the upper class from the general public. The dominant hues were silver and gold, which represented authority and prosperity. Egg whites, Arabic gum, and beeswax were used to make nail paint at the time. They'd soak their fingernails in the mixture until they had the color they wanted. Around the same time, henna was used to tint nails in India and Egypt at the same time. It was allowed to be worn by people of all classes, but the upper class wore different colors than the lower class. Eventually in 1920, Michelle Menard, a cosmetics artist, was inspired by the enamel that was used to paint cars and worked with the founders or Revlon (Charles Revson, Martin Revson, and Charles Lachman) to create a substance that looked a lot like the enamel used to paint cars that became known as nail polish.
Quick Fun Facts on Nail Polish:
The infamous Louboutin red bottoms originated from Revlon's nail polish (used by his assistant)
The most expensive nail polish costs $250,000 because it contains 267 carats of black diamonds
Open nail polishes can last for two years
Jeff Pink, founder of ORLY, created the French Manicure in 1975
Additionally, we have some exciting news to tell you all! We have recently been in the works to revamp all of our social media platforms! Yes, every single account has been scrapped with the old, and we are in the works to come in with new and exciting content! This includes promotional and featured items, introducing secret sales and limited time offers... and of course all the beauty content your heart desires! Be sure to keep up with us by following on every platform- you'll never know what we decide to do next, and its up to you if you want to be the first to hear about it.
Make sure to follow and tag us for a shoutout of your work!
We'd love to hear from you!