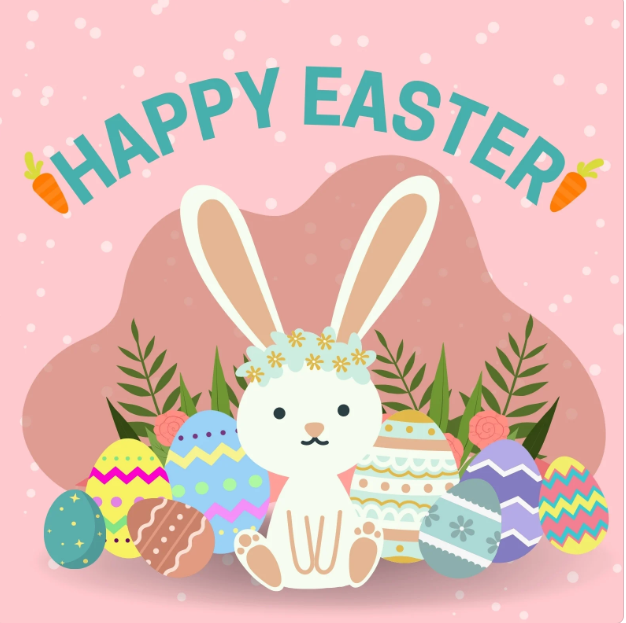 ---
Easter, also called Pascha or Resurrection Sunday. Is a Christian festival and cultural holiday commemorating the resurrection of Jesus from the dead, described in the New Testament as having occurred on the third day of his burial following his crucifixion by the Romans at Calvary c. 30 AD. It is the culmination of the Passion of Jesus Christ, preceded by Lent (or Great Lent), a 40-day period of fasting, prayer, and penance. Before you settle down for a Sunday roast.
Did you know?
Hidden messages or pop-culture references in films, multimedia games and other media are also termed Easter Eggs? That's because Easter eggs mimic the idea of the hunt for an Easter egg during the festival. These could be hidden messages, characters, or images. It's like a little secret that the software programmers or directors want to share yet be discreet about them. It is a fun and engaging activity to look for these Easter eggs because it usually reveals more about the character or the plotline.
Here are more facts about Easter that you probably didn't know:
The act of painting eggs originates from a Ukrainian tradition

The world's largest Easter egg weighs in at 5000lbs.

More than 1.5 million Cadbury Creme Eggs are produced every day.

The holiday was named after the Anglo-Saxon Goddess Eostre

The Easter Bunny legend began in Germany.
Phew we can't get over with 1.5 million Cadbury Crème Eggs Chocolates that for sure are loved by everyone!! anyhow, let's move on and look at these inspired nail art you need to try together with our products that matches today's event
Gleaming with pastel green for this beautiful nail art, that has an almond acrylic nails designed with daisy flowers and that made this nail art simple, yet so in and ready for spring. Match it with our Crown or Carriage shaped opaque push down liquid dispenser that is used for dispensing alcohol, toners, acetone, make up remover and more. The push down bottles have a swing top lid that snaps close to refrain from any leaking or odors, and even getting dust into the opening. It is known for being a useful necessity and way too fashionable to store in your make-up and nail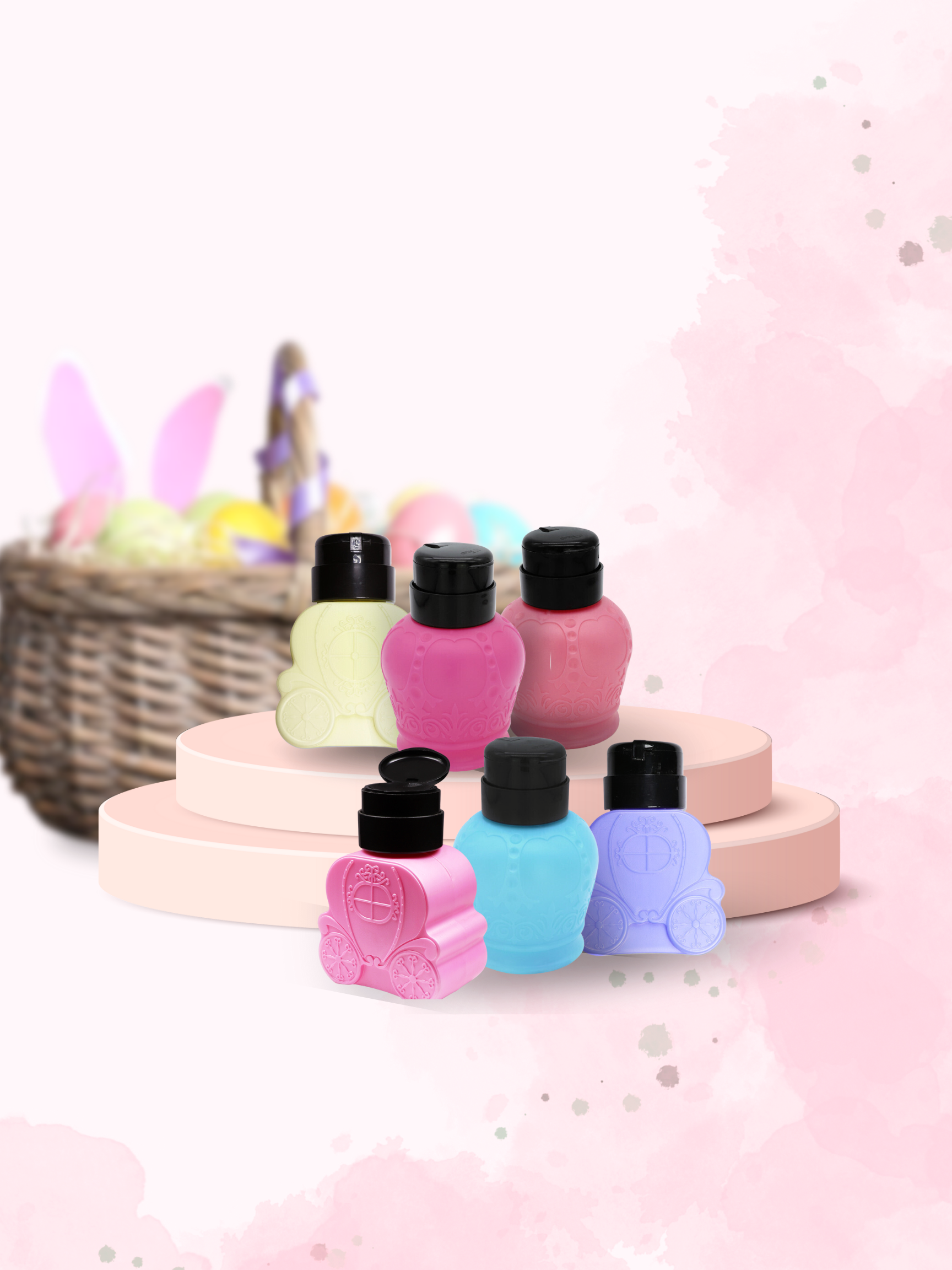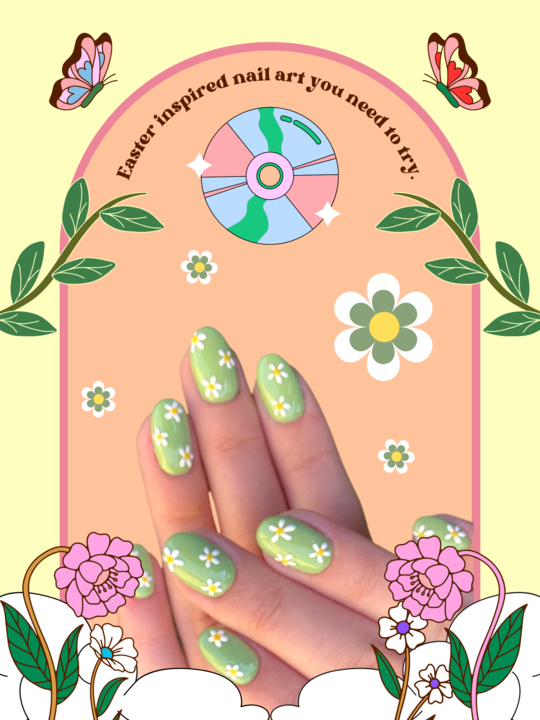 Beauticom Opaque Liquid Dispenser
If you're wondering how to achieve the petals, worry no more because here at Beauticom. We've got you covered! Check out this IvyL 2-Way Kolinsky Brush & Dotting Tool with Pink and Blue Ombre Wooden Handle that showcase Easter. It will assist in taking your nail art to another level. Each handle of the brush is made with the highest level of quality materials for easy handling and durability for long-lasting use. On one end is a flat tongue shaped brush made of pure Kolinsky sable hair to ensure bristles that is soft enough to erase fine lines to help create clean cut shapes on the nail bed and will not clump, fray, or shed if taken good care of. On the other end of the handle is made of hard alloy metal that will not rust or deform after many uses. Lightweight and easy to use, the flat tongue brush can help create original and creative nail art by carving sharp lines or cleanup and fixing any polish mistakes. The dotting tool can create color marbling or fine and simple dots or flowers throughout the nail. Suitable for both professional and at-home DIY nail technicians, the easy to use the IvyL 2-Way Kolinsky Brush & Dotting Tool is convenient in its multi-functional purposes for different types of nail art.The brush itself has a pointed triangular shape that comes in three different sizes to easily form and shape not just petals but any designs you desire.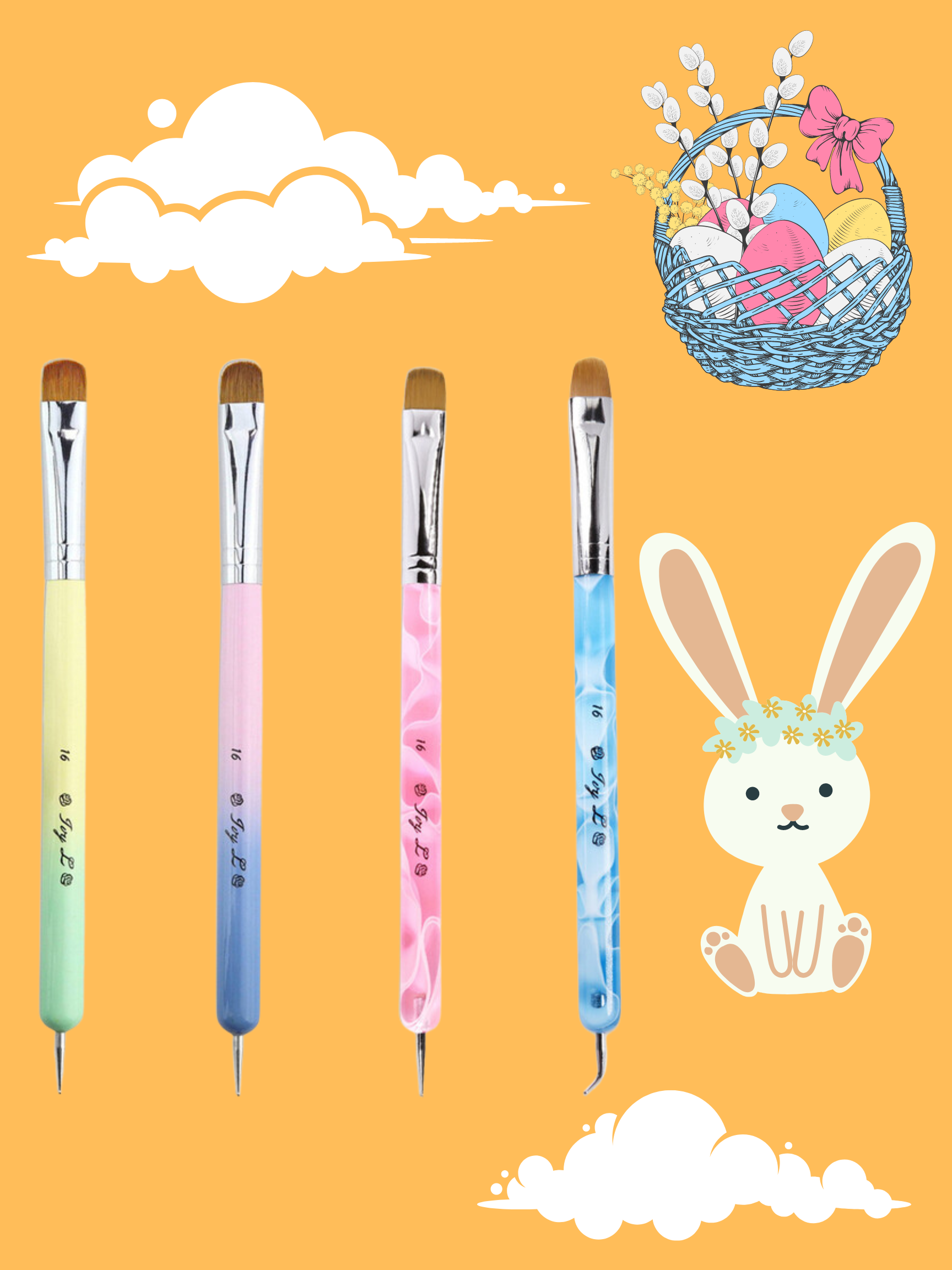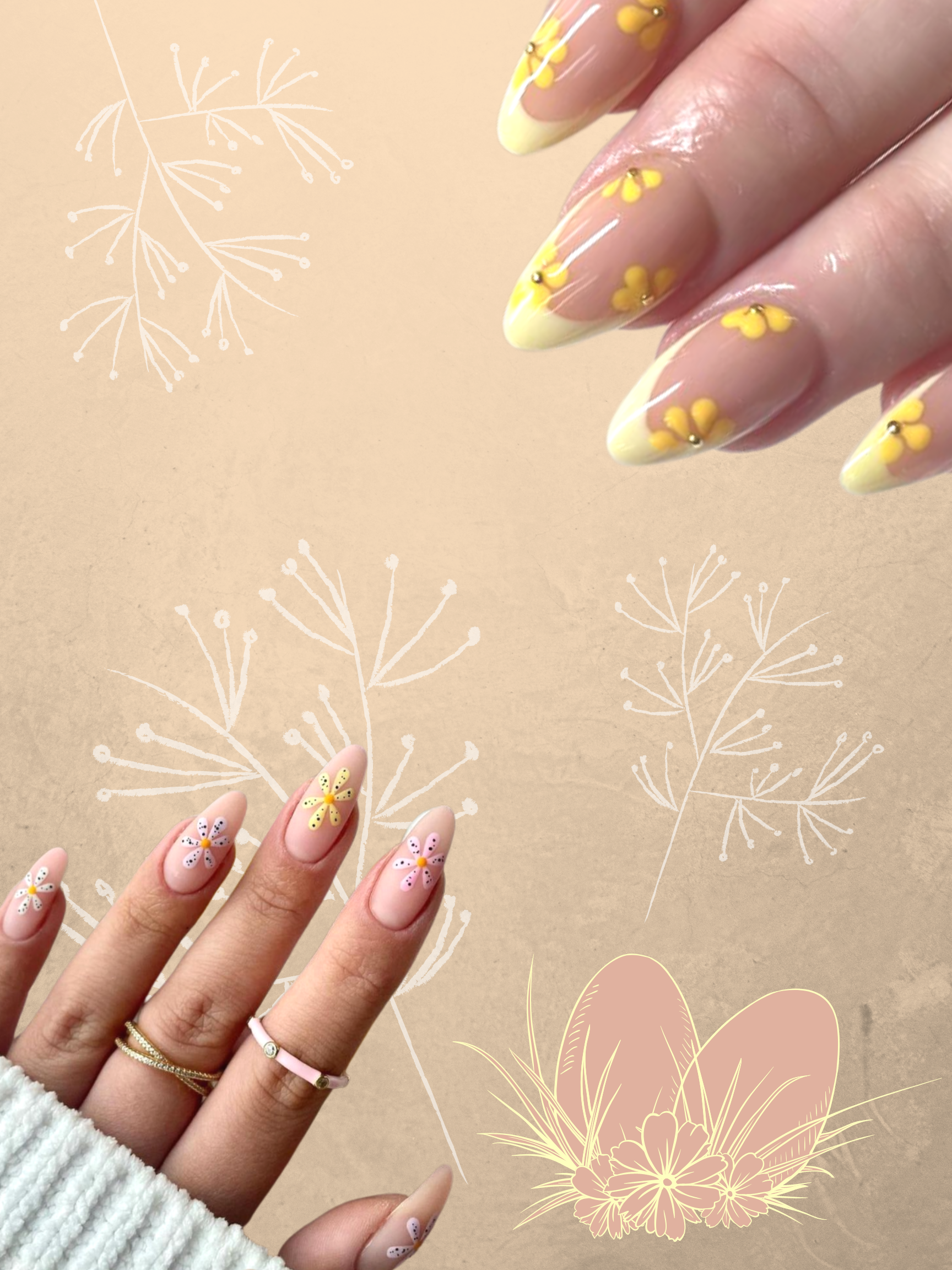 IvyL 2-Way Kolinsky Brush & Dotting Tool with Pink and Blue Ombre
Unto the next nail art, we have here such an EGG-cellent nail design, bright as the sun with this simple french nail tip with yet another yellow flower design that matches with today's festive event.
Match it with this Large Plastic personal Storage Box that is made of BPA-Free and non-toxic polypropene plastic the storage boxes that will help keep your workstation clutter free and with its slim design to easily fit in drawers and cabinets. The slim design makes storing your items a breeze and it's even compact enough to take with you on the go. Although this box doesn't seem large, the possibilities of what you can store are endless. Organize various items in separate storage boxes with a frosted clear view of what's inside. The storage boxes can hold a variety of items such as nail clippers, cuticle pushers, drill bits, nail glue, nail brushes, artist brushes, make-up brushes, scissors, combs, pens, batteries, first-aid kits, and more!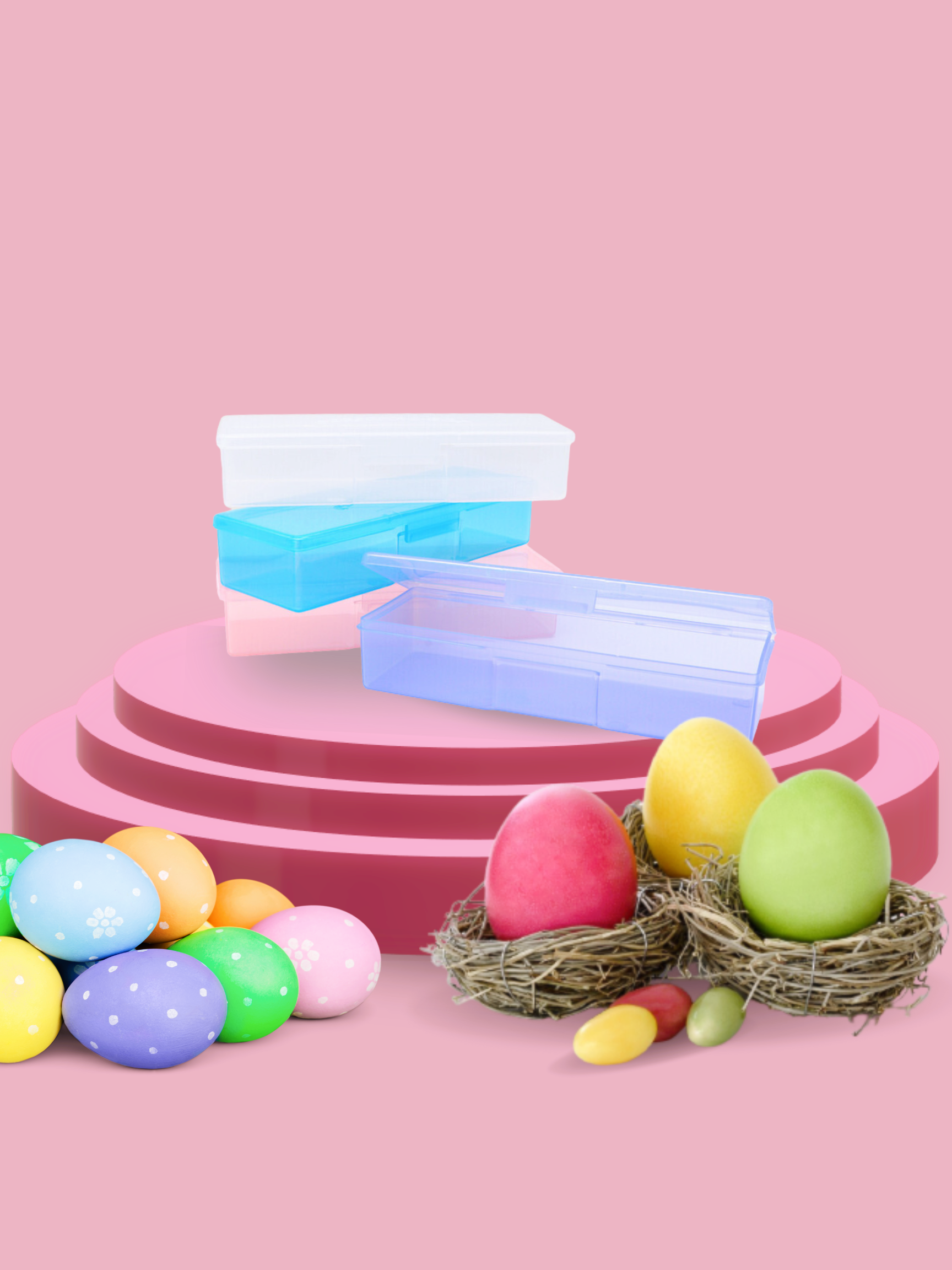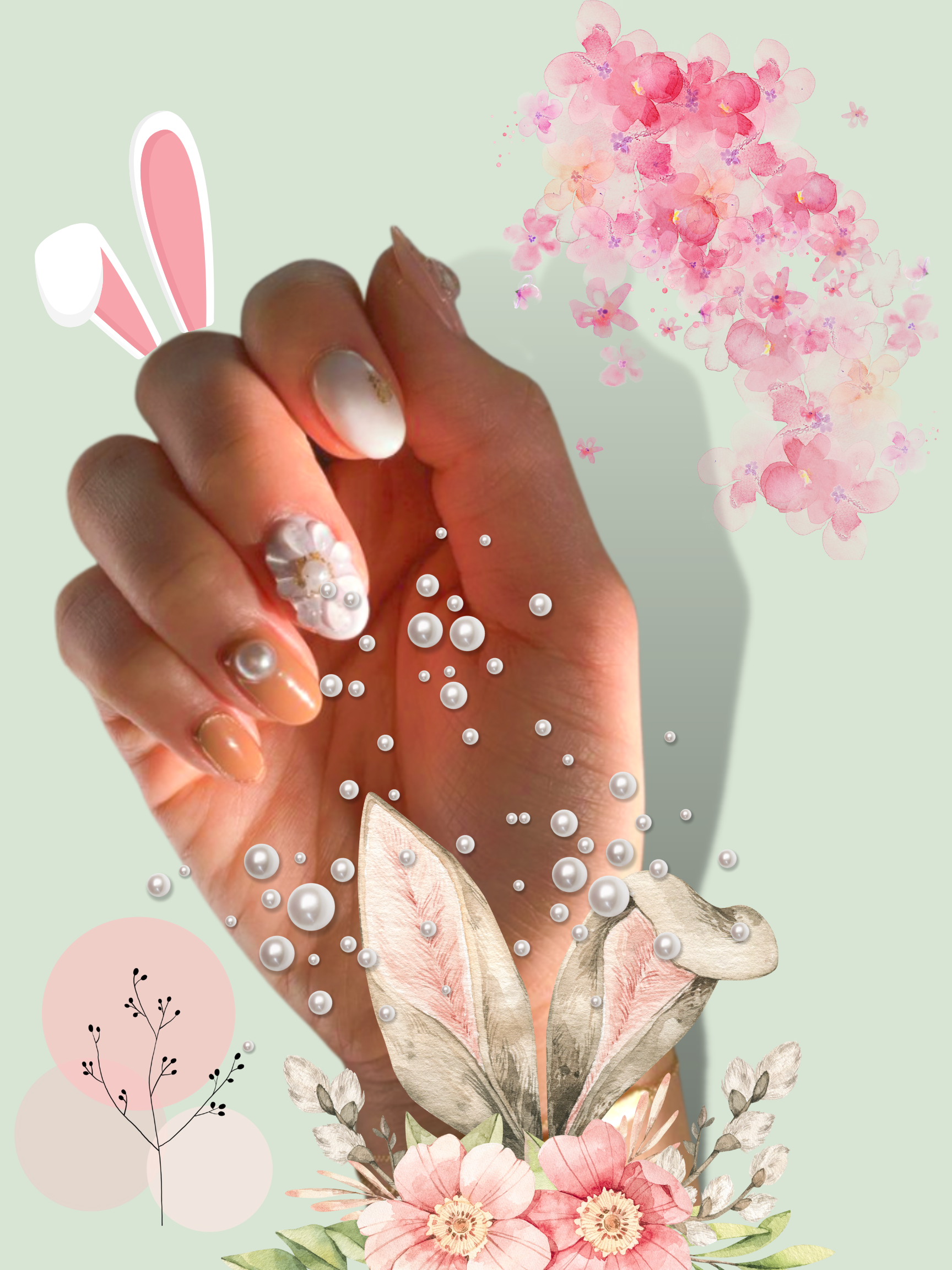 Beauticom Large Plastic Personal Storage Box
If you're like us who loves to pack our small package with colorful bubble mailers... Look no more because we have these colorful 4x8 Padded Bubble Mailers in our store!! Match and ship your products in style this Easter. Our bubble mailers are thick well-padded bubble mailers that will protect your contents from damage from all types of weather and tampering. The envelopes are resistant to tearing and puncturing to prevent your items from being damaged. The laminated top allows you to attach self-adhesive stamps and address labels easily. The opaque and padded envelopes will also help others being able to view or protect your contents stored inside. Perfect for personal or professional use, use the bubble mailers in various ways! Ship or store any content of your liking: documents, paintings, fashion accessories, cosmetics, medicine, and much more!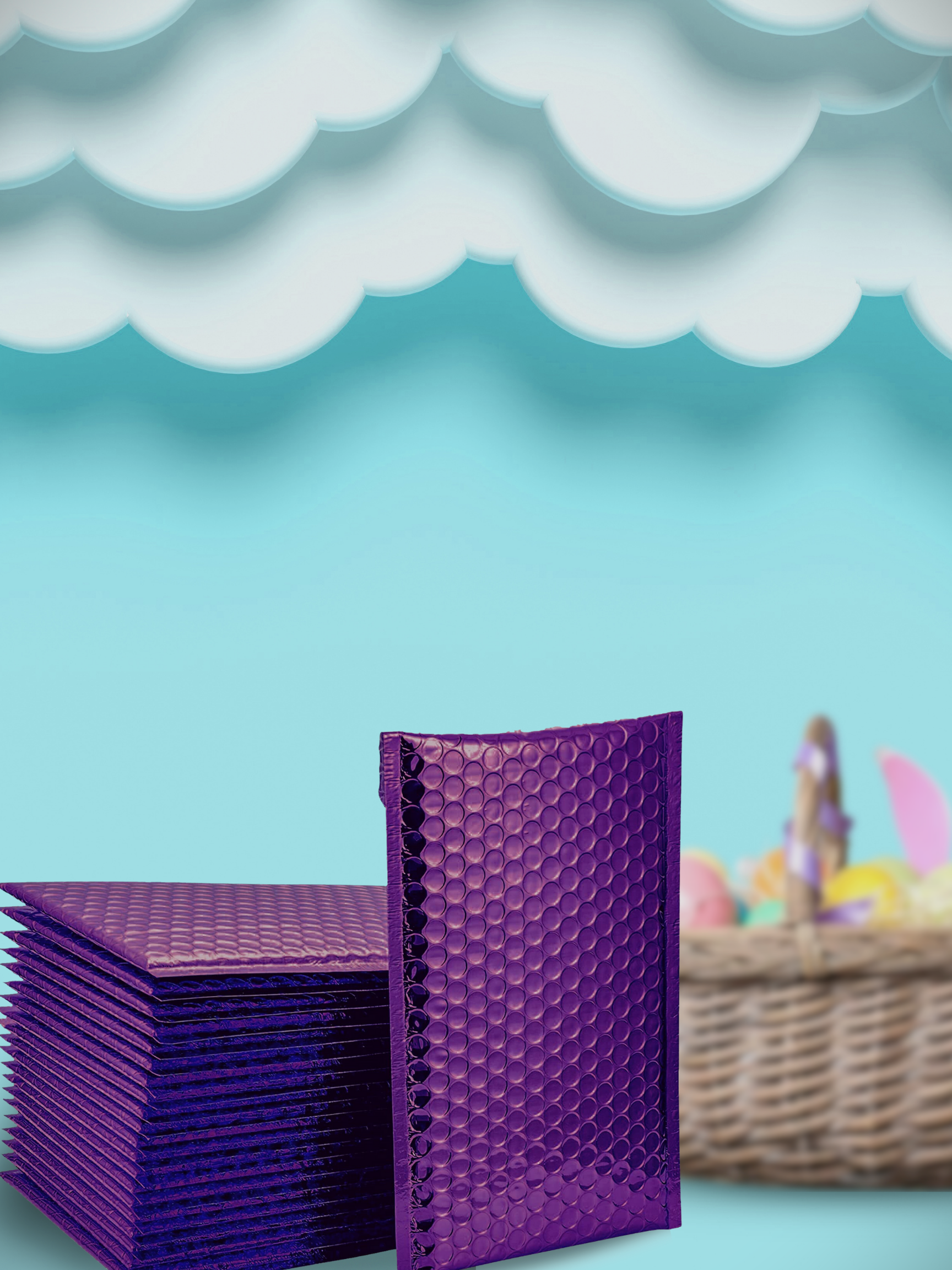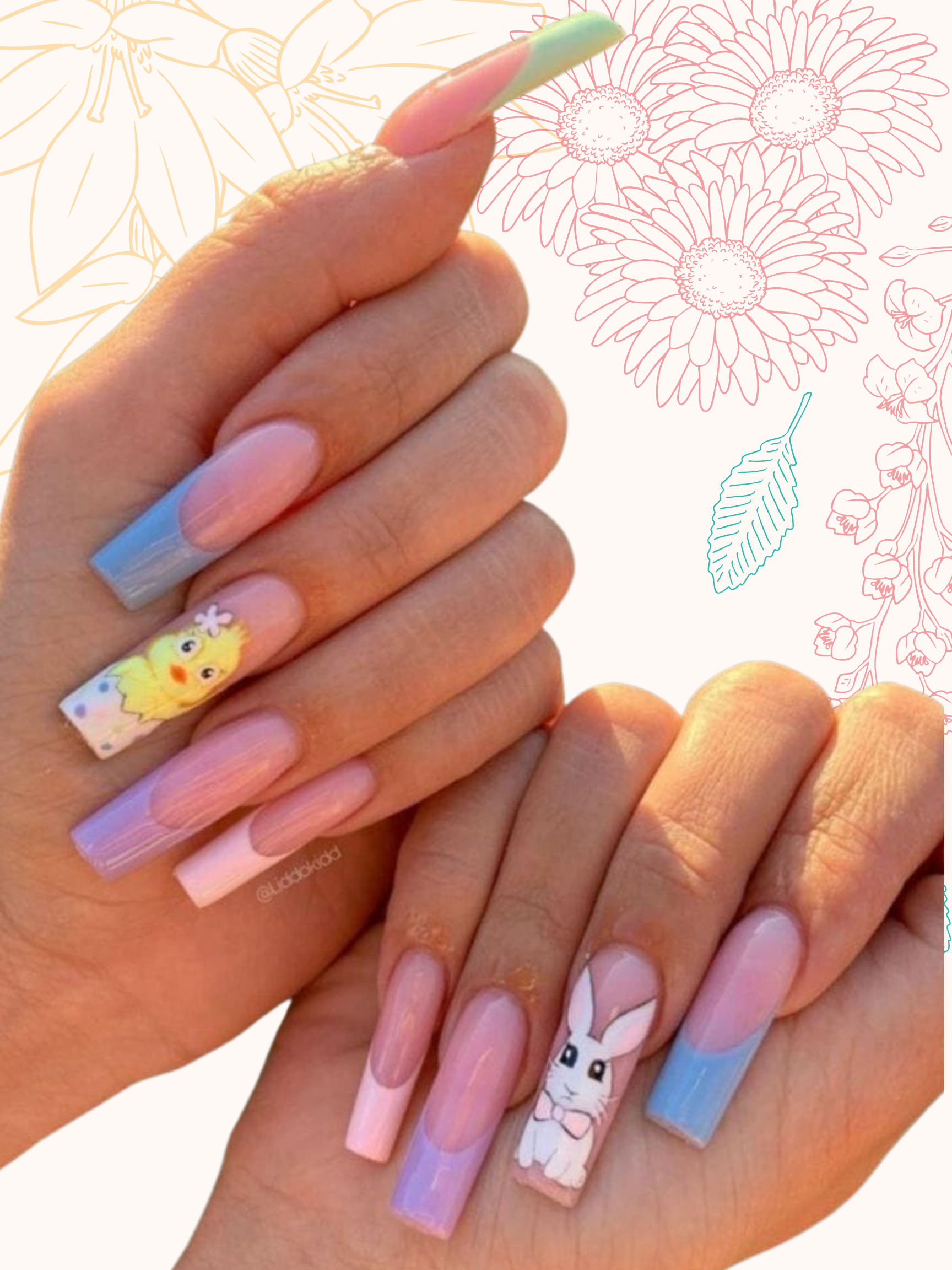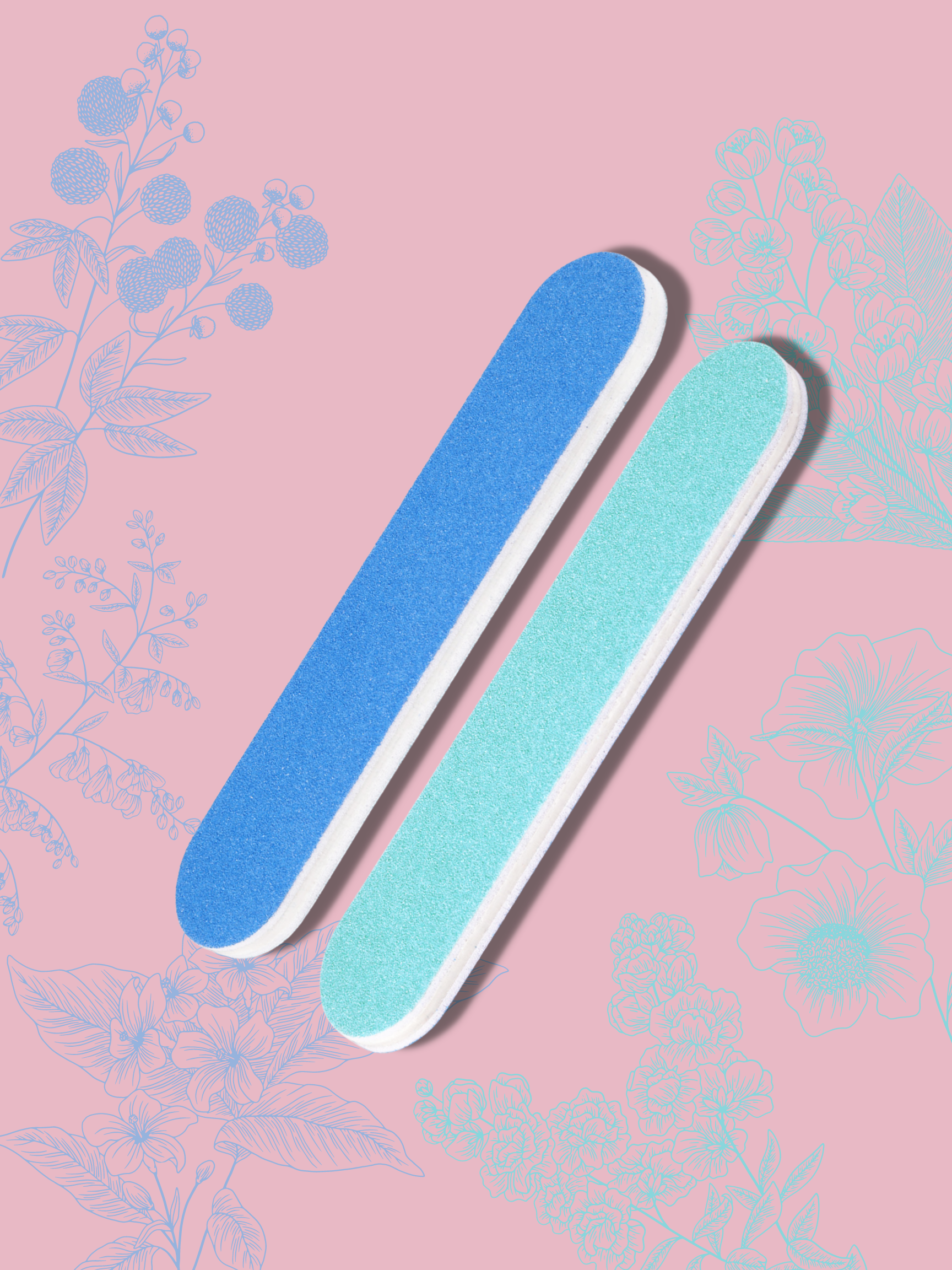 PANA blue and teal mini nail files
last but not the least achieving a perfect nail design that you desire, use our blue and teal mini nail file for the on-the-go nail filing. PANA's mini nail files comes with a variety of grit sizes from 60 to 180 grit sizes. Now, if you're wondering what is the difference between 60 grits and 180 grits. 60 grit is the sharpest file Beauticom carries. 60 grit files are coarse enough to file away the excess dead skin on or calluses on one's foot. This coarse grit is not advised to be used for natural nails on the other hand, 180 grit is the finest grit size Beauticom carries. It is used to contour and shape nails of medium thickness. 180 grit files are commonly used to shorten and shape natural nails or prepping nails before applying product. For all other grit sizes. Feel free to check our blog about the Guide to file grit sizes that tackles and give you more information about grit sizes and which grit size is appropriate that fits your needs.