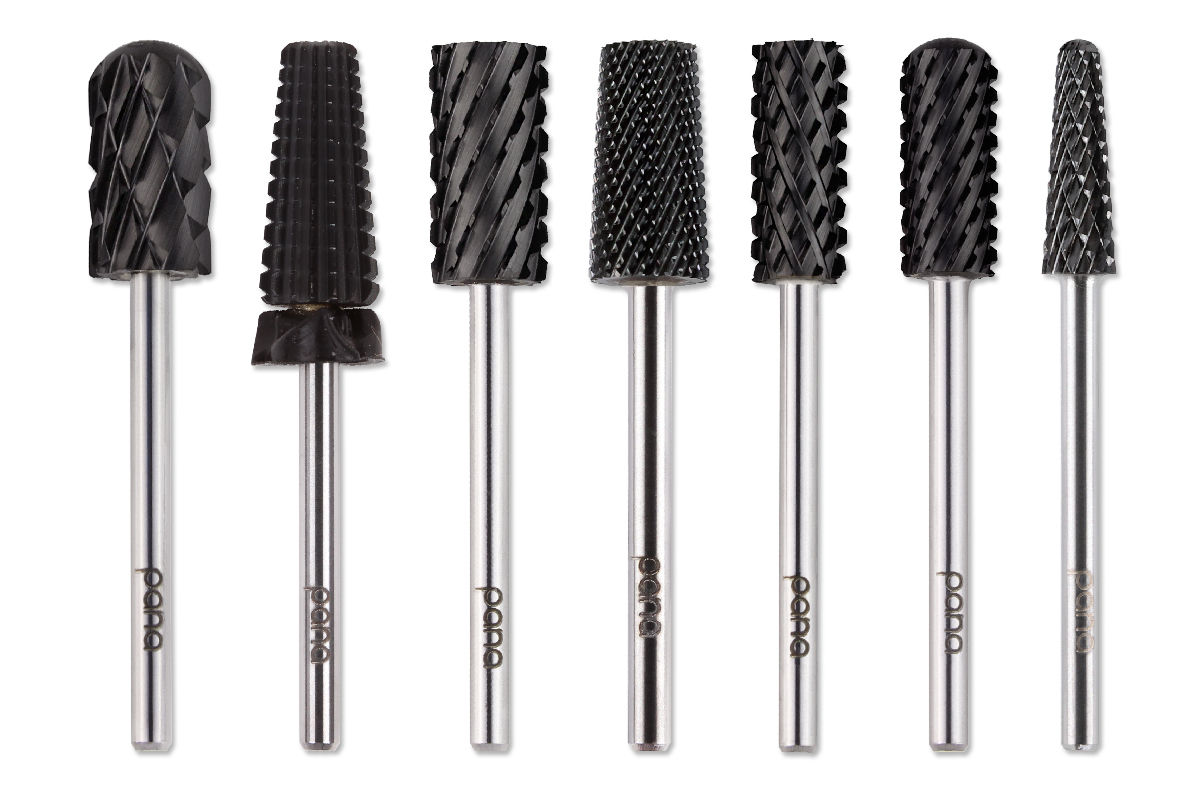 Many of you are probably wondering what makes our black line of carbides different from the rest, and here we will explain the reasons they are advertised as the highest and most durable quality carbide, aside from silver and gold.
DLC stands for Diamond-Like Carbon, and is now widely used in various industries, ranging from automotive, military, aerospace, and even medical. This material has proven to be truly sturdy and durable, as it is very scratch resistant (the better for doing nails) and can be up to 8 times harder than steel, which can come in handy when needing to shave off a thick set of nails- every tech's nightmare. We are one of the only known manufacturers to coat our carbides in DLC, and offer DLC carbides varying in grits, to shapes, and sizes.
Along with the extra durability of our black carbides, the DLC finish also provides a natural sleek aesthetic style to the carbides, and has a unique look from the normal carbides. The coating also provides superior heat resistance and less friction, and can withstand high resistance to abrasion, wear, and corrosion, ensuring the best performance while working on your clients. We are slowly adding DLC Black drill bits to each collection. So keep an eye out on new drill bits!
To shop our DLC Black Drill Bits, search "PNB" in the search bar on the top right of our website!